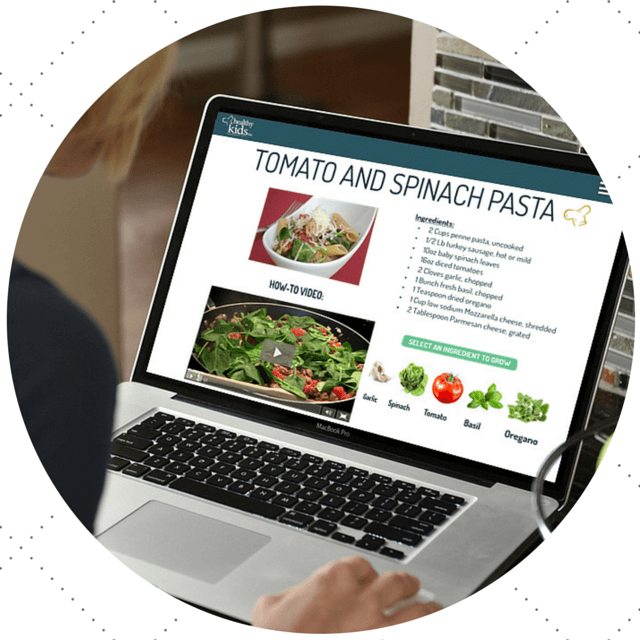 Over the last year, we had a strong calling at HKI to take our meal planner in a new direction. A direction unlike any meal planner in the country.
We have always been a unique meal planner in that our tool is interactive and caters to busy families. It's also the only meal planner with a chef's cooking video paired alongside each dinner recipe.
But we've always felt that we could do even more for families.
In a time when grocery delivery and meals delivered to your door step is increasingly popular, there is another community waiting in the wings with a different desire. A desire to reconnect with their roots, to experience the full seed to table process. To grow their own amazing foods and to introduce their kids to a new generation of health.
Our team spends A LOT of time in schools with teens of all ages. In every class we work with, students ask about gardening. Not only do students want to garden, but they all agree they would be more willing to eat the food if they grew it (even the pickiest of eaters).
Over the last year, it became increasingly obvious the direction that our meal planner needed to take. Our true calling had come to light and the next phase of HKI was born. We made the decision to build the first meal planner in the country and show families how to GROW the foods featured in their favorite meals. Closing the loop on the full seed to table process.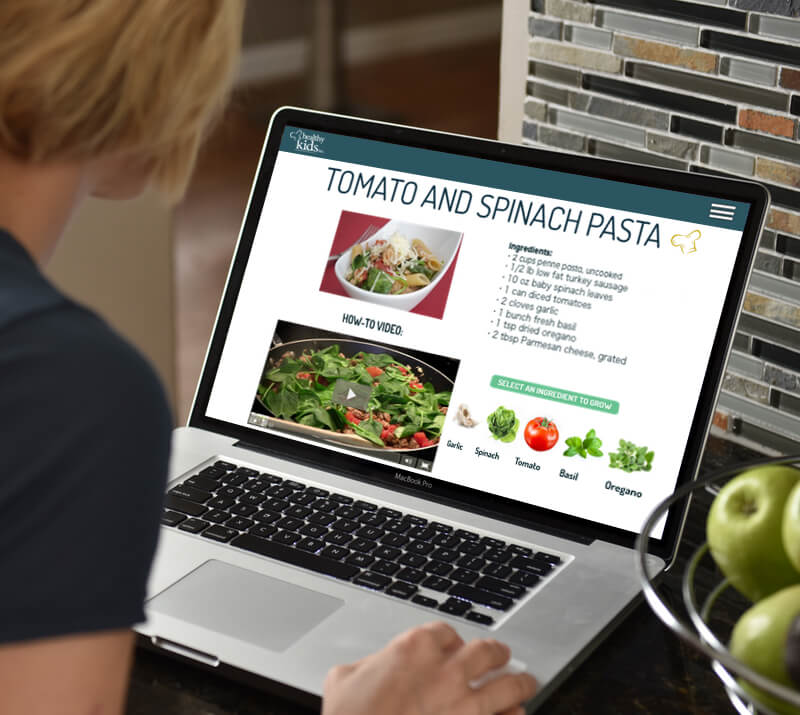 Today, HKI is proud to announce its next phase in our healthy eating platform by adding a garden planner. But not just any garden planner. Our robust gardening technology was piloted for over a year and helped nearly 10,000 vegetables get started in containers across the country. Staying true to our mission, we would only introduce gardening if we could make it fail-proof for families (just like we did with meal planning and gardening). And we did JUST THAT!
This is truly our dream product. To connect families so that they can build a legacy of health together. Helping families with the 3 pillars that ensure a lifetime of health- Meal Planning, Cooking, and Gardening.
Our goal with HKI has always been to create technology and tools that make rather complicated and overwhelming tasks like meal planning, cooking, and now gardening easy for busy families. But it's even more than that. Our platform now serves as a bond for families. A way for families to connect over real food.
So today we are proud to announce that we have created the first integrated platform that makes eating healthy (and growing food) insanely easy. Because our kids need it and want it.
If you're looking for a tool that helps your family Meal Plan, Cook, and Grow healthy food, we invite you to check out this video below.
We hope you enjoy the new tool. And to get you started, use the code: SUMMER16 to take $10 off of your first meal plan. Eating from Seed to Table has never been easier. Now let's get growing together!
Check out our list of recommended products for Meal Planning and Gardening Here!