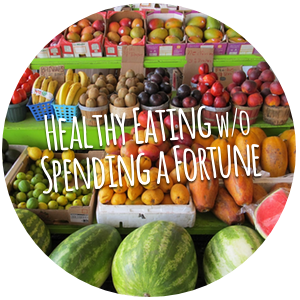 "How in the world do I get started with healthy eating and not spend a fortune?"
That's a common question that comes up with families. The "healthy eating is too expensive" message has been engrained in our brains for years. In fact, I'm even starting to see that messaging trickle down into the beliefs of teens and young children as I work with them on healthy eating habits.
The truth is, healthy eating is very doable on a budget. It just takes a little strategy. And while we built a meal planner that would give families complete flexibility over creating their week of meals- on any budget, there are a few tried and true strategies that we absolutely recommend each week to keep costs down.

Slow and Steady Wins. It's very easy to meal plan in minutes, get to the grocery store and then realize, oh no...I just spent $250 on food for the week and that's triple my budget. Not only do we then have the guilt of going over budget, but we haven't even faced the hardest challenge- convincing our family to eat all of it. It's easy to want to do too much at once, but when it comes to healthy eating, slow and steady win the race. Start with just 2 dinners a week and look for healthier swaps. Instead of frozen chicken nuggets try homemade panko-crusted chicken nuggets.
Make just 1 product swap each week. A full pantry and refrigetator makeover of all healthy products would be AMAZING, but it wouldn't be budget friendly. Instead, make one swap each week. Perhaps one week you switch to Kerrygold butter instead of margarine. Or you purchase Ezekiel sprouted grain bread instead of white bread. Little swaps go a long way (and we have member resources that cover all of them).
Make recipes with common ingredients. This week we're making use of hummus- which will be used in both a Turkey Wrap and also in a Greek Salad Pita. Last week, we purchased rolled oats and used them to make overnight oats and then homemade granola. I recently heard a parent say that she spent $5 on a product, got home, and the recipe only called for 1 tablespoon. Haven't we all been there before?
Buy produce in season. Last month raspberries were less than $3/container and now they're nearly $5. Buying produce in season is the best way to control your budget. Sweet potatoes are a fall crop and still being harvested and in season, so this week we are making Sweet Potato Chili for our Meatless Monday and then sweet potato fries again later in the week.
It is absolutely possible to transition to a healthy eating lifestyle without breaking the bank, but ONLY if you take it in strides. And to make that process a little easier for our members, we are strategizing their featured week of meal plans for them. Their featured week of meals now includes produce in season as well as recipes with common ingredients. With over 300 recipes in the meal planner, it would be so time consuming to do that on your own, so we're taking on that task to make meal planning ever faster (and within your budget).
Here's a sneak peak at what our featured meal plan looks like this week.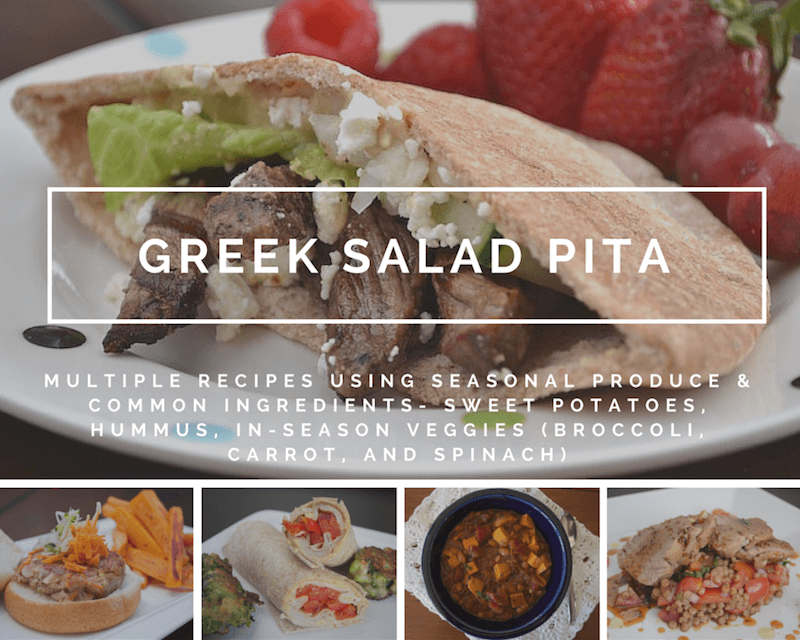 If you want to learn more about the Healthy Kids Inc. meal planner, be sure to check it out here.
Check out our list of recommended products for Meal Planning and Gardening Here!